Photo Editor To Create Share-Worthy Posts
When posting on social channels, the game is attention. So naturally, you want every photo and video you post to get as much attention as possible. Well, how do you make more people stop scrolling and give your photo or image the attention it deserves? The answer is color.
Color psychology is the study of how color affects behavior and perception and explains why humans are so attracted to color. So now it is pretty obvious that you should be using a photo editor to edit photos and bring out more colors to increase the attention your photos and images get on social channels.
Photo Editing Tools Made For Color Correction
As we know, color is the key to attention on social media. That is why Instasize is the photo editor made with the purpose of increasing attention with color editing tools. Our photo editing tools revolve around color correction, from our most used tools like filters and photo backgrounds to advanced tools that give you full control to fine tune color like contrast, exposure, and color balance.
Easily and quickly edit photos with our color correction tools and increase the attention of your photos and images on social platforms like Instagram, Pinterest, Facebook, and more.
Edit Images With Photo Filters
You take photos with your camera, but your photos usually end up with muted colors and bad lighting. This is because cameras are meant to capture photos, not edit photos. That is why it is so important to have a photo editor that will quickly fix your photos, so they are ready to be shared on social media.
Turn your bad photos into visually stunning photos that pop with color. With over 130 premium photo filters in the Instasize Photo Editor, you can easily get rid of dull colors and terrible lightning in a single tap and share your photo to get more attention on Instagram, Pinterest, Facebook, etc.
Combine Photos Into A Photo Collage
Photo collages are a super easy way to be different and stand out on photo feeds to get attention. Instasize is the all-in-one photo editor with all the tools you need to get more attention, including a collage maker to easily create photo collages.
Combines multiple photos with our collage maker and pick a photo collage layout to quickly create a beautiful photo collage design. Remember to edit photos before you combine them into photo collages so you can get a cohesive look.
Resize Your Photos
Nobody wants to look at images that are awkwardly cropped and not resized for the social platform. As the creators of the resize image revolution, resizing images is kind of our thing. So our advice is to always resize your image to the aspect ratio of the social platform so you can get more attention on your image.
Adding a color or photo background is super easy with the Instasize Photo Editor. With over 50 colors to choose from, you can quickly add a splash of color to your photo. None of the colors match your photo? No problem, use our color picker tool to perfectly match the background with your photo.
Add Photo Backgrounds
Remember, the goal of photos you post on social media is to get as much attention as possible. And we know that using a photo editor to edit photos is necessary for every post, but we have not talked about how using the background of your photo can get you more attention. Just think about it, most photos bleed to the edge of a social media feed and a color or photo background breaks the repetitive flow of the feed. So naturally, people will be more likely to stop, which increases their chance of seeing your photo.
Adding a color or photo background is super easy with the Instasize Photo Editor. With over 50 colors to choose from, you can quickly add a splash of color to your photo. None of the colors match your photo? No problem, use our color picker tool to perfectly match the background with your photo.
Remove Unwanted Objects
Have you ever taken, what you thought were great photos, but when you actually went back through your camera roll, you realized that random people or objects had ruined your photos. Distracting objects and backgrounds can take away attention from the focus of your photo. So it is important to always remove unwanted objects from your photo so that your audience is focused on what you want them to see.
Luckily, you can remove any objects or backgrounds from your photo with our photo editor object and background remover tool. Just select the person or object you do not want in your photo, and image editing algorithms will do the rest. So now you have a perfectly focused image, and no one will ever be able to tell.
Add Text To Photos
Sometimes you just need to grab attention with words. Colorful and attractive fonts that fit your photo are a clear way to stand out and have more people see your photo. Always be sure to edit your photos before applying text.
Choose from over 30 fonts so you can always send the right message. Use the Instasize Photo Editor to add text, space words, change color, and pick the perfect font that matches your photo.
Free Online Photo Editor
Need to brighten colors or resize your photo, but for photos on your laptop? Instasize also offers a free online photo editor to edit images right on the web
Now from anywhere, you can create attention-grabbing photos that are ready to be shared in minutes with our web photo editing tools. Use the Instasize web photo editor to create web photo content with great tools made for photo editing.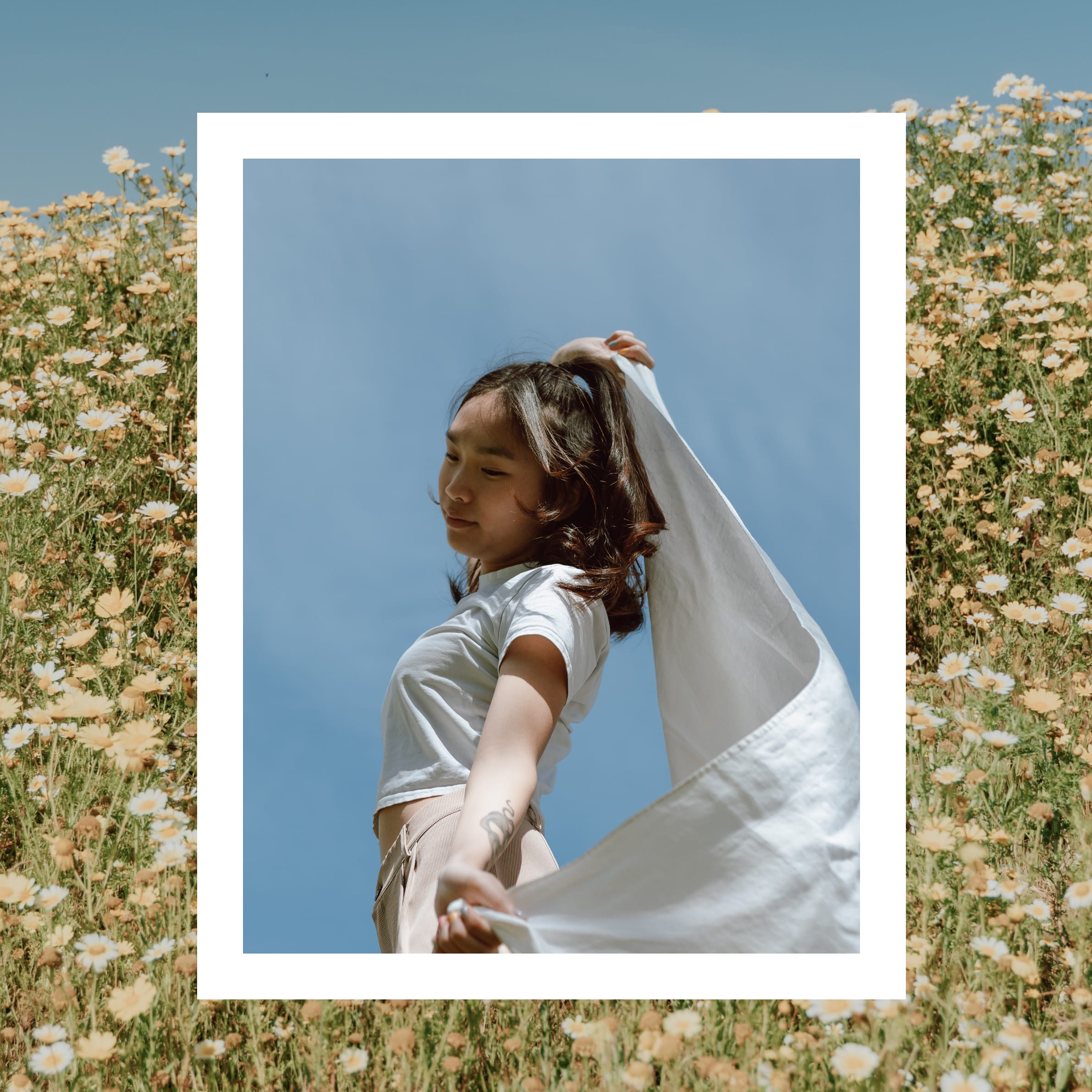 How To Edit Photos To Get More Attention?
Select your photo

Open the Instasize Photo Editor app and select a photo from your camera roll to edit. Remember, picking the right photo is the essential first step in editing photos.

Apply photo filters

With over 130 photo filters to choose from, you can quickly find the perfect look to edit images and brighten colors in the Instasize Photo Editor.

Apply color correction editing tools

Sometimes your photo needs a little more help to get it just right. Fine tune colors, shadows, contrast, and more with color correction editing tools only available in the Instasize photo editor.

Bonus tip: Add A Color Background

Once you are done editing photos, a great way to stand out on social feeds is to add a color background to your photo. Choose from over 50 background colors or use the color picker tool to match the background with a color in your photo.
Frequently asked questions
Can't find the answer you are looking for? Reach out to our customer support team.